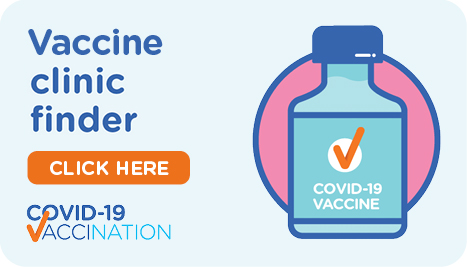 To find where you can get a vaccine,
visit the Vaccine clinic finder.
Latest Update:  Friday 22 April 2022
From mid-April 2022, the flu vaccine will be available. Many people who are eligible for a free flu vaccine will also be eligible for a winter COVID-19 booster. Ask your doctor whether you need additional protection against COVID-19.
From 30 April 2022, unvaccinated international arrivals will not be required to undertake hotel quarantine. These passengers will follow the same guidelines as fully vaccinated international arrivals and take a rapid antigen test within 24 hours of arrival.
The definition of 'fully vaccinated' now means three doses of a COVID-19 vaccine, two doses plus a booster.
Positive Life NSW carries out ongoing activities targeting all people living with HIV across NSW, to ensure communications and messaging with our community living with and affected by HIV in NSW is nuanced and practical.
Latest Health Advice
There is no scientific evidence to suggest that people living with HIV are at greater risk of acquiring COVID-19. The main risk factors to date are older age and co-morbidities including cardiovascular disease, hypertension, diabetes and lung disease. When you're out and about, please look for hand sanitiser to use when arriving at clinics or other public venues.
Wash your hands thoroughly with soap and water for at least 20 seconds. If you're out and about, an alcohol-based hand liquid can be a useful alternative.
Cover coughs and sneezes by using your elbow or a tissue that should be discarded immediately, and wash your hands.
Try to avoid touching your face as this may transfer organisms to your mouth, nose or eyes from surfaces you may have touched. On average we touch our faces about 200 times a day.
Continue to use physical distancing, that is maintaining a distance of 1.5 meters between you and the next person
Avoid close contact (1 meter or 3 feet) with people who are unwell
Stay home and self-isolate from others in the household if you feel unwell
If you have been in contact with someone diagnosed with COVID-19, self-isolate and seek a test.
Talk with your doctor about staying up-to-date with your vaccinations and getting your annual flu shot in March or April. The vaccinations that are offered through chemists are not free so you will need to see your GP or Sexual Health Clinic if you want it free of charge.
If you are unwell, stay at home and ring Health Direct (1800 022 222), or your local Emergency Department or your GP, for further information.
COVID-19 Vaccines
Eligibility
Want some help booking your COVID-19 vaccine? Text 'Hey EVA' to 0481 611 382 and you'll get a trained operator from the National Coronavirus Helpline who will help book your COVID-19 vaccination. 7am to 10pm, 7 days a week.
Vaccination appointments are available at more than 3000 locations across NSW including pharmacies, GPs and NSW Health clinics. Find the next available appointment at a location near you. Disclosure of your HIV status is not required to access a COVID-19 vaccination.
All COVID-19 vaccines are free for everyone in Australia regardless of your Medicare or visa status. Vaccine providers cannot charge you for the COVID-19 vaccine or for your appointments to receive the vaccine. If your vaccination provider charges for any costs associated with the administration of the COVID-19 vaccination (including booking fees), contact the Department of Health by emailing provider.benefits.integrity@health.gov.au, or by calling the Provider Benefits Integrity Hotline on 1800 314 808 (9am to 5pm AEST weekdays).
Boosters
The
latest ATAGI advice based on current evidence
, considers people with risk factors for severe COVID-19 (individuals aged 50 years and older, people with underlying medical conditions, residents of aged care and disability facilities, and Aboriginal and Torres Strait Islander adults) and/or those at increased occupational risk of COVID-19 are priority groups to receive a COVID-19 vaccine booster.
Contact a Positive Life Peer Support Officer (Peer Navigation Officer)
Positive Life offers peer support by other people living with HIV for all people living with HIV in NSW, who want support and evidence-based information about the COVID-19 vaccine rollout.  We are also available to support you to access the COVID-19 vaccine and explore your options around eligibility, disclosure or clinic availability. If you have any concerns about the COVID-19 vaccines, or experience any barriers accessing a COVID-19 vaccine please call us on (02) 9206 2177, 1800 245 677 (freecall outside metro) or email contact@positivelife.org.au

Subscribe to our notices to be informed of information, initiatives and activities.
Website Content
Blog posts
FAQs page
Answers to Frequently Asked Questions (FAQs) from people living with HIV about the COVID-19 vaccine.
So far…
On 25 June 2021, NSW Greater Sydney, the Blue Mountains, Central Coast and Wollongong entered a COVID-19 lockdown for two weeks in response to the growing COVID-19 virus outbreak. Due to finish on Friday 30 July, the lockdown was extended to midnight Thursday 30 September 2021. From Monday 11 October, restrictions were eased for the 70% of NSW residents who are fully vaccinated. From Monday 25 October, restrictions were eased for the 80% of NSW residents who are fully vaccinated. In response to the faster-than-expected rate of vaccination, the NSW Government eased rules for those who are fully vaccinated by bringing forward many of the roadmap changes scheduled for 1 December to Monday 8 November. By 11 November, 90% of NSW residents were fully vaccinated. By 15 December 2021, restrictions were lifted for all people vaccinated or not across the state. From 24 December 2021, some restrictions (masks and QR-code checkins) were reintroduced in NSW. From 25 February, face mask restrictions were eased,  across the state, the 20,000 person cap on music festivals was removed, and singing and dancing are permitted at all venues. From 4 March, face masks are only required for certain high-risk settings, such as travel, hospitals and indoor music festivals. Venues may set their own COVID Safe conditions of entry.