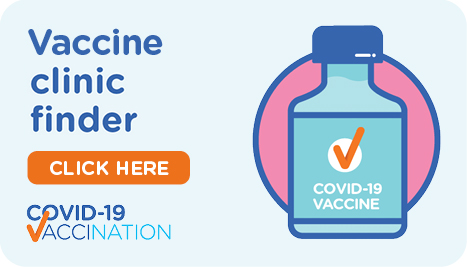 To find where you can get a vaccine,
visit the Vaccine clinic finder.
Latest Update:  Friday 26 November 2021
Some types of gatherings, activities and businesses have been restricted in Australia to help stop the spread of COVID-19. Find out what you can and can't do in your state or territory – COVID-19 Restriction Checker
The majority of people living with HIV are not immunocompromised, unless they are taking immunosuppressive therapy (e.g. for a kidney, lung or liver transplant) or other cancer treatments, not taking HIV antiretroviral medication or have a CD4 count below 200 cells/mL. HIV is no barrier to COVID-19 vaccination.
On 25 June 2021, NSW Greater Sydney, the Blue Mountains, Central Coast and Wollongong entered a COVID-19 lockdown for two weeks in response to the growing COVID-19 virus outbreak. Due to finish on Friday 30 July, the lockdown was extended to midnight Thursday 30 September 2021. From Monday 11 October, restrictions were eased for the 70% of NSW residents who are fully vaccinated. From Monday 25 October, restrictions were eased for the 80% of NSW residents who are fully vaccinated. In response to the faster-than-expected rate of vaccination, the NSW Government eased rules for those who are fully vaccinated by bringing forward many of the roadmap changes scheduled for 1 December to Monday 8 November. By 11 November, 90% of NSW residents were fully vaccinated.
COVID vaccine boosters
The
latest ATAGI advice based on current evidence
, considers people with risk factors for severe COVID-19 (individuals aged 50 years and older, people with underlying medical conditions, residents of aged care and disability facilities, and Aboriginal and Torres Strait Islander adults) and/or those at increased occupational risk of COVID-19 are priority groups to receive a COVID-19 vaccine booster.
Vaccine Eligibility
Vaccination appointments are available at more than 3000 locations across NSW including pharmacies, GPs and NSW Health clinics. Find the next available appointment at a location near you. Disclosure of your HIV status is not required to access a COVID-19 vaccination.
All COVID-19 vaccines are free for everyone in Australia regardless of your Medicare or visa status. Vaccine providers cannot charge you for the COVID-19 vaccine or for your appointments to receive the vaccine. If your vaccination provider charges for any costs associated with the administration of the COVID-19 vaccination (including booking fees), contact the Department of Health by emailing provider.benefits.integrity@health.gov.au, or by calling the Provider Benefits Integrity Hotline on 1800 314 808 (9am to 5pm AEST weekdays).
Positive Life has formulated a body of work in response to support all people living with HIV across NSW to ensure communications and messaging with our community living with and affected by HIV in NSW is targeted, nuanced and practical.  Below we offer a briefing of the work we will complete over the coming months. It includes but is not limited to the following:
FAQs page
Answers to Frequently Asked Questions (FAQs) from people living with HIV about the COVID-19 vaccine.
In the Know (Research and Treatments Information Session)
We held an event on Tuesday 9 February as part of our regular 'In The Know' Research and Treatments information sessions, with three guest speakers presenting on the COVID-19 vaccine and what it means for our community members living with HIV.  They were:
Website Content
Regular blog posts which address topics which require more detail. For example, "What is the COVID vaccine and is it safe?" or "When and how can I get the vaccine?"
COVID-19 ToolKit
Regular distribution of the COVID-19 ToolKit communique to our members, subscribers and HIV-sector partners and regularly added to our website.
Contact a Positive Life Peer Support Officer (Peer Navigation Officer)
Positive Life offers peer support by other people living with HIV for all people living with HIV in NSW, who want support and evidence-based information about the COVID-19 vaccine rollout.
Throughout the first half of 2021, all Positive Life's peer connection and support groups will focus on the COVID-19 vaccine (and the social factors associated with social distancing due to COVID-19). These will include community language translations where feasible.
We are also available to support you to access the COVID-19 vaccine and explore your options around eligibility, disclosure or clinic availability. If you have any concerns about the COVID-19 vaccines, or experience any barriers accessing a COVID-19 vaccine please call us on (02) 9206 2177, 1800 245 677 (freecall outside metro) or email contact@positivelife.org.au
Subscribe to our notices to be informed of information, initiatives and activities.
Page updated: Monday 11 October 2021