Putting the call out to my community for two guys to share a moment while being photographed enabled these two HIV positive men to tell such a story of intimacy. Some could see this as bravery, others as a statement of "this is life – I'm OK – get over it".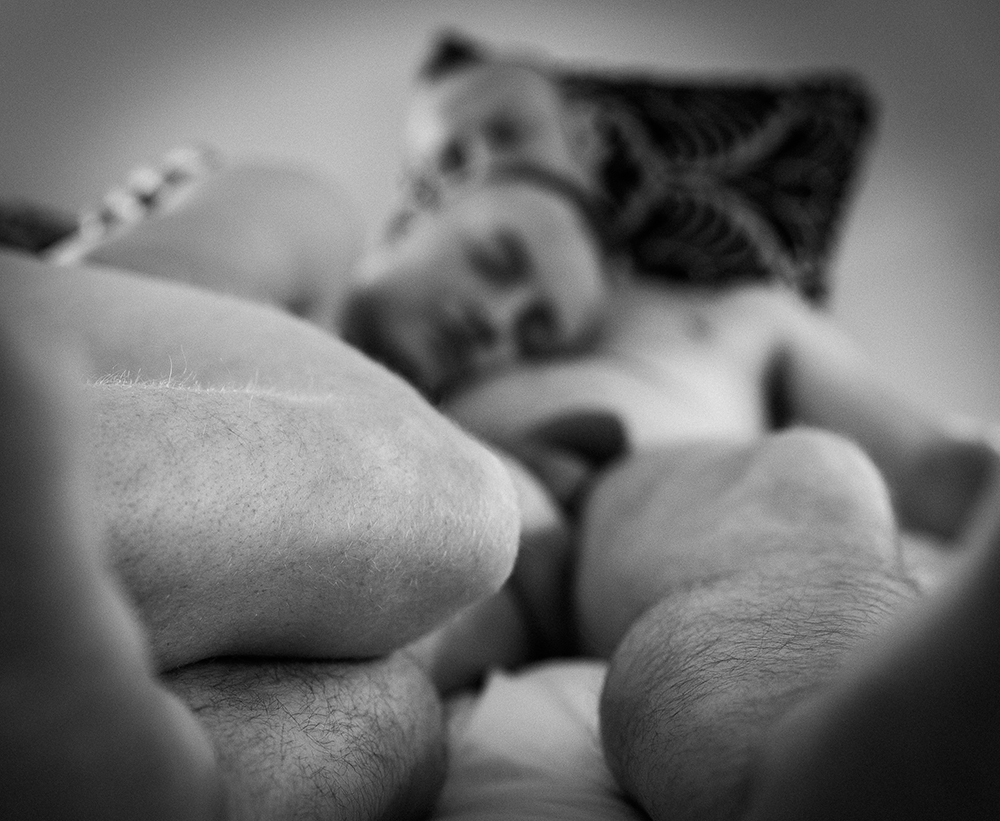 May we vale the Grim Reaper campaign to the ignominy that it belonged to in the first place. Living with HIV currently means leading a full life with pretty much all the adventures and possibilities life can throw at us. Stigmatisation and fear of rejection for being HIV positive are not completely a thing of the past but a broader understanding of a life living with HIV leads to less intolerance.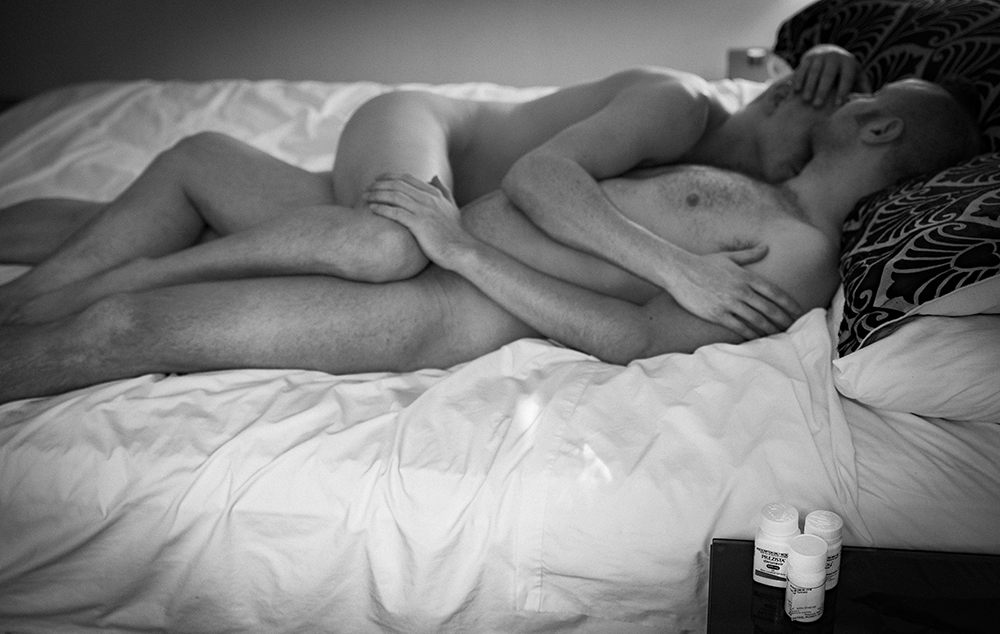 Treatment as Prevention (or TasP) is used by people living with HIV to live healthier lives and reduce transmission of the virus.  Today it is recommended that anti-retroviral treatment be started immediately after diagnosis to reduce the viral load to 'undetectable'. Many recent studies have shown that a continuous undetectable viral load means transmission of the HIV virus has proved to be basically zero.
Rod