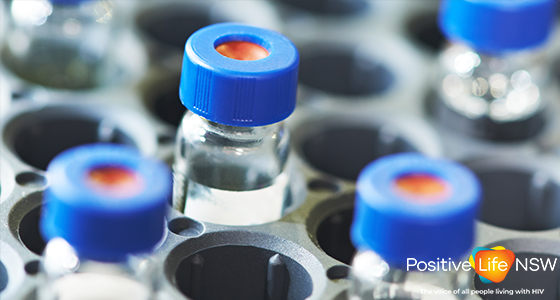 Positive Life offers this COVID-19 vaccines hub for people living with HIV focused on informative and accurate links focused on the COVID-19 vaccines, Government strategies and releases, research links, clinical considerations, and quality opinion pieces.
Australian Government

Australian Government COVID-19 vaccine national roll-out strategy commencing 22 February 2021
(click image to view rollout plan)
In the News
Communities Resources
Latest Health Advice
There is no scientific evidence to suggest that people living with HIV are at greater risk of acquiring COVID-19. The main risk factors to date are older age and co-morbidities including cardiovascular disease, hypertension, diabetes and lung disease. When you're out and about, please look for hand sanitiser to use when arriving at clinics or other public venues.
Wash your hands thoroughly with soap and water for at least 20 seconds. If you're out and about, an alcohol-based hand liquid can be a useful alternative.
Cover coughs and sneezes by using your elbow or a tissue that should be discarded immediately, and wash your hands.
Try to avoid touching your face as this may transfer organisms to your mouth, nose or eyes from surfaces you may have touched. On average we touch our faces about 200 times a day.
Continue to use physical distancing, that is maintaining a distance of 1.5 meters between you and the next person
Avoid close contact (1 meter or 3 feet) with people who are unwell
Stay home and self-isolate from others in the household if you feel unwell
If you have been in contact with someone diagnosed with COVID-19, self-isolate and seek a test.
Talk with your doctor about staying up-to-date with your vaccinations and getting your annual flu shot in March or April. The vaccinations that are offered through chemists are not free so you will need to see your GP or Sexual Health Clinic if you want it free of charge.
If you are unwell, stay at home and ring Health Direct (1800 022 222), or your local Emergency Department or your GP, for further information.
Keep an eye out for further updates from Positive Life NSW.
Vaccines available in Australia
Australia has entered into four separate agreements for the supply of COVID-19 vaccines, if they are proved to be safe and effective. The two that have received initial approval are as follows:
Pfizer/BioNTech
University of Oxford/AstraZeneca
If you want to talk about your concerns regarding coronavirus as a person living with HIV,  please contact Positive Life NSW and talk to a Treatments or Peer Support Officer, on  (02) 9206-2177 or 1800 245 677 (freecall) or email contact@positivelife.org.au
Page updated: 19 February 2021